The Essex Native Oyster Restoration Initiative (ENORI) is a collaboration between oystermen, government, conservationists and academia.
Together we are working towards the Essex estuaries having self-sustaining populations of native oysters that provide ecosystem services, increased biodiversity and sustainable fisheries whilst recognising their cultural importance. More information can be found on our partners and supporters by clicking on their logos below.
ACHIEVEMENTS
Designation of the 284km
2
Blackwater, Crouch, Roach and Colne Estuaries
Marine Conservation Zone (MCZ)
in 2013 with the conservation objective to recover native oysters and native oyster beds. More information on MCZs can be found
here.
Creation of a 200ha (2km2) Blackwater Restoration Box for the specific purpose of recovering native oyster beds.
Adoption of a
fisheries management plan
to recover native oyster populations in the MCZ which when resilient enough will allow a sustainable fishery.
The confirmation of the Native Oyster Permit Byelaw in 2018 that protects the fisheries management plan and Restoration Box by law.
The Mother Oyster sanctuary is located in the 200ha (2km2) Restoration Box where we are
translocating
mature native oysters to improve reproductive success.
Established a supply chain of waste oyster shell from stalls in Borough Market, London and on Mersea Island to relay in the sea and improve the seabed for oysters to settle and grow (another UK first).
Helped establish first UK network for the restoration of native oysters.
We are undertaking ground-breaking science to support native oyster recovery.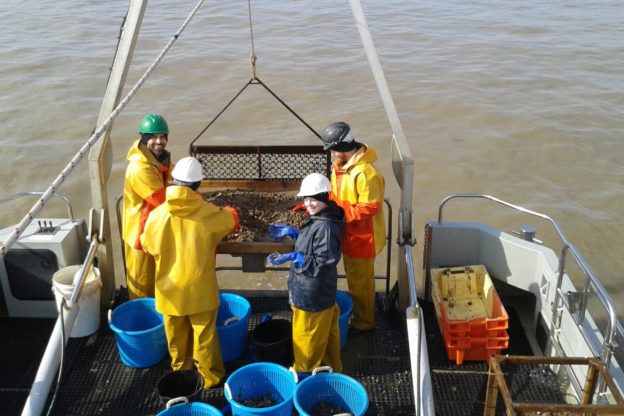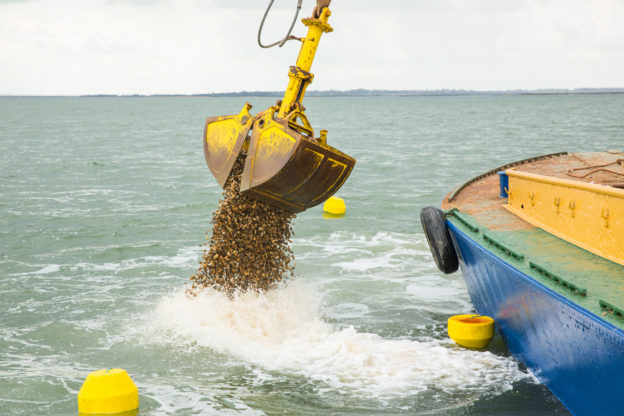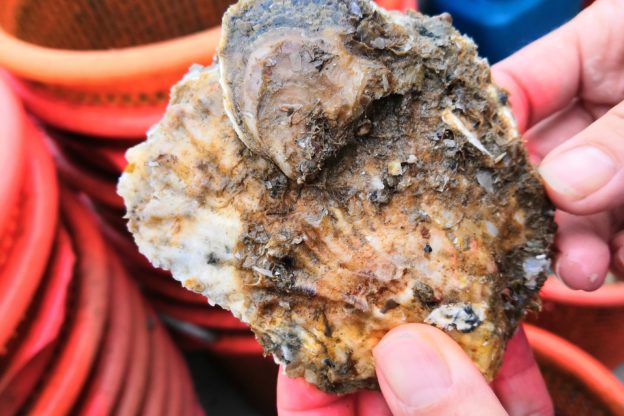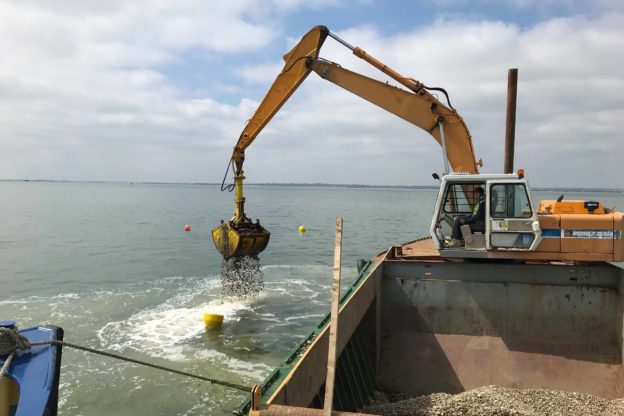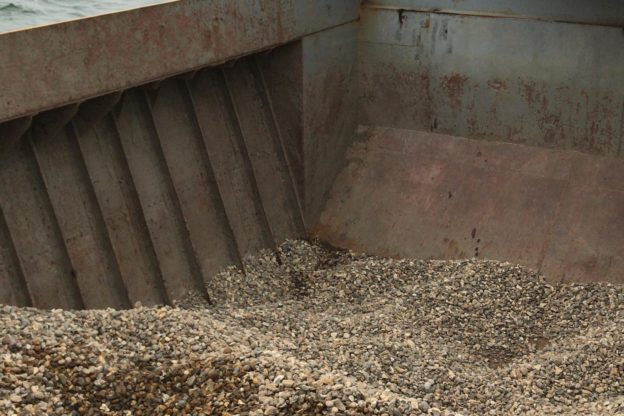 Native oysters (Ostrea edulis) are critically important both ecologically and economically.

As well as being an intrinsic part of our marine life, the native oyster provides us with many ecosystem services – these are the benefits we receive from the natural environment.
Read more about these services below:
BIODIVERSITY
Oyster habitats support a higher biodiversity of invertebrates and fish than surrounding unstructured habitats.
SUPPORTING FISH POPULATIONS
Oyster beds provide valuable nursery habitat for many fish species.
IMPROVING WATER QUALITY
Water quality is greatly improved by oysters filtering out suspended matter.
REDUCING NITROGEN LEVELS
Estuaries tend to have very high levels of nitrates which can be damaging to the environment. Oysters remove these excess nutrients from the water.
HERITAGE VALUE
Native oyster fishing and cultivation have long been at the heart of coastal communities in Essex and can be traced back to Roman-times.
THREATS TO NATIVE OYSTERS
There are fewer than 5% of native oysters remaining in Europe when compared to historic levels.

This decline marks them as exceptionally vulnerable and oyster beds are the most threatened marine habitat in Europe. This is due to historic overharvesting, disease, pollution, habitat loss and competition with invasive non-native species.
To restore native oysters, we are delivering a range of solutions.

Recovering the native oyster requires a multi-disciplined approach from traditional models and local knowledge to new and innovative restoration methods. Find out more about these solutions in the menu on the right.
HISTORY OF OUR NATIVE OYSTER
Our native oyster has been with us for as long as we can see back in our human history.

Below is a timeline showing just how important native oysters have been to us and also some of the threats that they have faced over the years.
ENORI AND OUR PARTNERS ARE CURRENTLY UNDERTAKING COLLABORATIVE RESEARCH PROJECTS BOTH IN THE LABORATORY AND ON THE WATER

Below is a short summary of some of the work that is being done to help the evidence-based restoration of the native oyster in the Marine Conservation Zone.
The first extensive study of oysters in Essex estuaries was conducted in 2012. The data were used to demonstrate the importance of the sites and to underpin the application for MCZ status in 2013.
Research is underway looking at monitoring growth, survival and recruitment of oysters. This will influence the development of a predictive model for oysters to aid in fisheries and conservation management.
Further research areas include investigations into non-invasive methods to predict spawning times, ecosystem services provided by oysters and modelling stock recovery of native oysters in the MCZ.
All pictures were generously provided by the ZSL Digital Team, KEIFCA, Alice Lown and The Tollesbury and Mersea Oyster Company